Moss Vale
We arrive on Day #28, Friday Oct 2, from Bundanoon, via Exeter, and stay 3 nights at the Showground.  There is to be a large musical event on the Saturday night and we hope for a Radio/TV coverage of our Sunday morning.   There is talk of a visit to Berrima for a special programme at the old gaol… watch this space, as they say.
We are due into the Moss Vale Showgrounds campsite at ~17:00.  Next event on the calendar is 18:30 at the Mittagong RSL for a great evening – see right hand panel here.
Day #29, Saturday Oct 3rd is ostensibly a free day. Will keep you posted on that!
Day #30, Sunday Oct 4th: At Moss Vale Showgrounds – eyes right to see more about the Massed choir….
Day #31, Monday Oct 5th and it's time to hump our swags again northward bound for Mittagong. 09:00 Suttor Street, to river bridge and river walkway to Railway Pde in Burradoo. 10:30 Morning tea at end of bikeway. 11:00 Railway Pde, Yean Street, Nerang St, Burns Place. 11:30 Lunch stop at park.
13:00 Pause at Bowral cenotaph, then continue on to Mittagong on Moss Vale Rd
16:30 return to Bowral by bus for events based at Bowral Public School.  Entertainment is being planned by a local group following our daily Commemorative service in Bowral at the Bowral Public School from ~16:30.
The Original March: What Happened
The Kangaroos marched into Moss Vale where they were welcomed by the Mayor, Alderman Moon and a reception committee.  They were accompanied on their march through the town by the local town band, a number of cadets and scores of other pedestrians.
COMMUNITY EVENTS
Sing to Remember Concert and Oration Friday 2 October, 2015 6:30pm for 7:00pm start Mittagong RSL, Old Hume Hwy, Mittagong NSW, Australia Cost: $10/head Enjoy a concert by the RSL Rural Commemorative Youth Choir and Oration "Here is their Spirit" by Hon. Dr. Brendan Nelson, Director of the Australian War Memorial and Patron of the Kangaroo March. This will be followed by a light supper. For bookings and payment call Mittagong RSL Club
---
Opera in the Gaol
Enjoy Opera in the Berrima Gaol
Saturday 3 October
7:00pm
Berrima Gaol
---
Kangaroo Chorus Massed Choir
Calling all Choirs, Schools, Musicians, Singers and Wannabe Singers!
Sunday 4 October, 2015
9:00am-11:00am
Or just turn up and join with hundreds of voices as we Sing to Remember the Kangaroos of 1915.
Anzac Biscuits with tea and coffee will be served for morning tea
with Max Culin and Warren Faye
Berrima Gaol
Sunday 4 October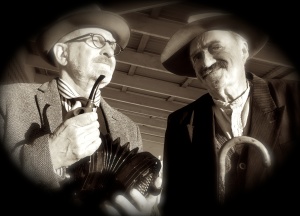 ---