Bowral
Lunch is planned in Bowral on Monday October 5th.
Bowral Public School is the venue to be from ~16:30 to hear the Campanologists across the road at the Uniting Church, and then we move indoors to the School Hall for the Commemorative Ceremony followed by some entertainment by local choir The Glams.  Food is also a part of the equation.
We then return to the  Mittagong campsite.
Original March:  What happened
They marched in misty and bracingly cold weather from Moss Vale to Bowral, one of the main tourist spots in New South Wales and were escorted from Chisholm's Hill into town by the Mayor, the band and a cavalcade of young ladies 'sitting their horses well'. They then marched on to Mittagong where they would spend the night.
Bowral's Bong Bong Street in 1915
COMMUNITY EVENTS
Sing to Remember Concert and Oration
Friday 2 October, 2015
6:30pm for 7:00pm start
Mittagong RSL, Old Hume Hwy, Mittagong NSW, Australia
Cost: $10/head
Enjoy a concert by the RSL Rural Commemorative Youth Choir and Oration "Here is their Spirit" by Hon. Dr. Brendan Nelson, Director of the Australian War Memorial and Patron of the Kangaroo March.
This will be followed by a light supper.
For bookings and payment call Mittagong RSL Club
---
Opera in the Gaol
Enjoy Opera in the Berrima Gaol
Saturday 3 October
7:00pm
Berrima Gaol
---
Kangaroo Chorus Massed Choir
Calling all Choirs, Schools, Musicians, Singers and Wannabe Singers!
Sunday 4 October, 2015
9:00am-11:00am
Or just turn up and join with hundreds of voices as we Sing to Remember the Kangaroos of 1915.
Anzac Biscuits with tea and coffee will be served for morning tea
with Max Culin and Warren Faye
Berrima Gaol
Sunday 4 October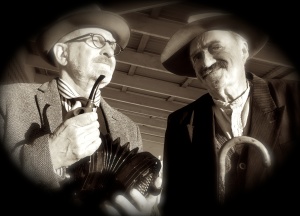 ---